Managing Director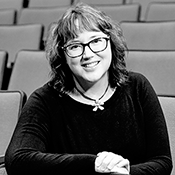 Beth Beaman is the Managing Director of the Playhouse at White Lake. She has marveled at the support for this community treasure. "I am truly amazed at how much people really love the Playhouse. Everyone has a story to tell of their connection to this great little theater. This is a great community that we live in that really cares about the arts and it has been a pleasure working to continuing the tradition." She and her husband have been involved with theatre for more than 20 years.
Assistant Managing Director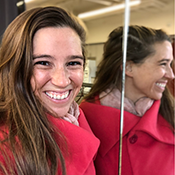 Cindy Beth Davis-Dykema is the Assistant Managing Director of the Playhouse at White Lake and the Owner of Kalon Arts and Yoga Company. With a Bachelor of Arts in Cultural Literature and Performing Arts from the University of Hawai'i at Manoa, she has been teaching Theatre for Children for over twenty years. Cindy Beth began directing the White Lake Youth Theatre program in 2008. After spending several years as Children's Theatre adjunct faculty at Muskegon Community College's Overbrook Theatre, she now works with MCC as Coordinator for the Annual Muskegon Area County Arts and Humanities Festival, ahFest. Cindy Beth believes in creating a compassionate community of young artists and educators in West Michigan and aims to expand the Playhouse offerings into underserved populations. She utilizes yoga and creative movement, breathwork, team building practices and conscious relaxation as important skills that are built into each production, workshop and class she offers. Her dream is to see the White Lake Youth Theatre program grow into a self-sustaining year-round entity, known widely for its inclusivity, professionalism, young leadership and creative arts education. By offering virtual yoga and mindfulness programming through the Playhouse, she aims to make yoga and arts education accessible to all.
Webmaster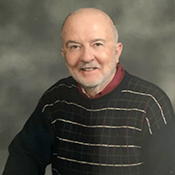 William S. Rafaill is the owner of Rafaill & Associates, LLC, a company that specializes in website development, graphic design, and technology training. He has been serving as the webmaster for the Playhouse since the spring of 2007 and is pleased to do all that he can do to promote the Grand Old Lady, the Playhouse at White Lake. He and his wife, Barbara, have a cottage in Stony Lake and have been enjoying the western shore of Michigan and all that it offers, including the Playhouse, since the mid 1980s.
Graphic Designer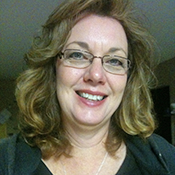 Flo Predko has over 34 years of experience in the graphic design and printing industry, handling everything from idea through finished product, or just consulting on a small portion of a project. While her design work for the Playhouse rests primarily in the creation of the annual summer brochure, program, and posters, her repertoire includes logo design, brochures, catalogs, banners, sales and marketing pieces, books, newsletters, annual reports, and more. She excels at fitting a project to the customers' expectations, and finding creative solutions while maximizing options and keeping timelines and budgets in check. Flo has designed marketing materials and programs for Muskegon Civic Theatre for over 25 years, and is excited to now be a part of the Playhouse at White Lake team!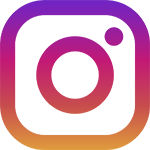 <! end footer -->