Playhouse Creative and Supportive Staff
Managing Director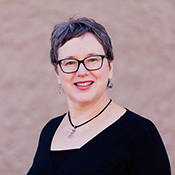 Beth Beaman is the Managing Director of the Playhouse at White Lake. She has marveled at the support for this community treasure. "I am truly amazed at how much people really love the Playhouse. Everyone has a story to tell of their connection to this great little theater. This is a great community that we live in that really cares about the arts and it has been a pleasure working to continuing the tradition." She and her husband have been involved with theatre for more than 20 years.
Arts Education & Marketing Director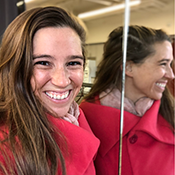 Cindy Beth Davis-Dykema is the Assistant Managing Director of the Playhouse at White Lake and the Owner of Kalon Arts and Yoga Company. With a Bachelor of Arts in Cultural Literature and Performing Arts from the University of Hawai'i at Manoa, she has been teaching Theatre for Children for over twenty years. Cindy Beth began directing the White Lake Youth Theatre program in 2008. After spending several years as Children's Theatre adjunct faculty at Muskegon Community College's Overbrook Theatre, she now works with MCC as Coordinator for the Annual Muskegon Area County Arts and Humanities Festival, ahFest. Cindy Beth believes in creating a compassionate community of young artists and educators in West Michigan and aims to expand the Playhouse offerings into underserved populations. She utilizes yoga and creative movement, breathwork, team building practices and conscious relaxation as important skills that are built into each production, workshop and class she offers. Her dream is to see the White Lake Youth Theatre program grow into a self-sustaining year-round entity, known widely for its inclusivity, professionalism, young leadership and creative arts education. By offering virtual yoga and mindfulness programming through the Playhouse, she aims to make yoga and arts education accessible to all.
---
Webmaster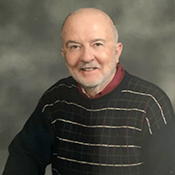 William S. Rafaill is the owner of Rafaill & Associates, LLC, a company that specializes in website development, graphic design, and technology training. He has been serving as the webmaster for the Playhouse since the spring of 2007 and is pleased to do all that he can do to promote the Grand Old Lady, the Playhouse at White Lake. He and his wife, Barbara, have a home in Tannery Bay in Whitehall, a cottage in Stony Lake, and have been enjoying the western shore of Michigan and all that it offers, including the Playhouse, since the mid 1980s.
Graphic Designer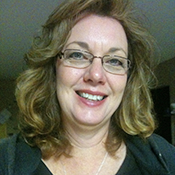 Flo Predko has over 34 years of experience in the graphic design and printing industry, handling everything from idea through finished product, or just consulting on a small portion of a project. While her design work for the Playhouse rests primarily in the creation of the annual summer brochure, program, and posters, her repertoire includes logo design, brochures, catalogs, banners, sales and marketing pieces, books, newsletters, annual reports, and more. She excels at fitting a project to the customers' expectations, and finding creative solutions while maximizing options and keeping timelines and budgets in check. Flo has designed marketing materials and programs for Muskegon Civic Theatre for over 25 years, and is excited to now be a part of the Playhouse at White Lake team!
---
Coordinator for White Lake Youth Theatre Council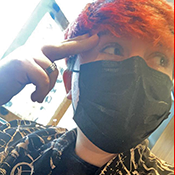 Alexander Evergreen is an Artistic Director for White Lake Youth Theatre, the  Coordinator for White Lake Youth Theatre Council, and the teenage acting teacher for the WLYT Performance Classes.  As Montague High School Alumni, Alexx grew up being involved with our Playhouse. He is extremely excited to help create the same welcoming and exciting environment that he knew growing up, and he looks forward to creating fun memories for all involved.
---
Gentle Yoga/Movement Instructors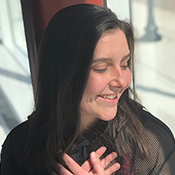 Erin Vorgias Erin teaches gentle yoga here at the Playhouse at White Lake. She is along time resident of the White Lake area and enjoys the amenities the shoreline provides. She lives in Whitehall with her husband and daughter. In their free time they enjoy kayaking, hiking, and beach days during the summer along with family Mario Cart night.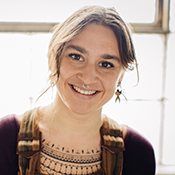 Hannah Jurcich Hannah is a White Lake Area native. She completed her first teacher training in 2014 through YogaFit, and then went on to get her 200 hour training through Sacred Moon School of Yoga in Grand Haven. Hannah grew up in the dance studio and eventually found yoga in 2012. With movement being a main focus throughout her life, Hannah brings practitioners into a space of confidence and comfortability in their own expression. Her classes are approachable, nurturing and inclusive. For all levels of relationship to movement, Hannah, who is classically trained in dance and yoga, also teaches young artists to explore their inner groove in the WLYT Performance Classes (so she belongs in the next section as well) In her classes, dancers will explore everything from fun improv exercises, character play, classical choreography, and musical theater moves. Hannah likes to challenge her students by saying "Everyone has a unique expression of movement, let's find that language as early as possible".
---
Interactive Community Improv Instructor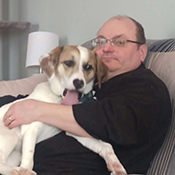 Justin Sternburgh is a graduate of the Players Workshop of Second City and has been active in theater for over 30 years. He has directed for The Playhouse, Muskegon Civic Theater, and Central Park Players. He has even acted with his favorite roles including Charlie Brown in You're a good man, Charlie Brown, Gollum in The Hobbit, and most recently George in Moon over Buffalo. Justin is currently Improv coach at Spring Lake High School, and he is ecstatic about joining the crew of The Playhouse.
---

WLYT Performance Class Instructors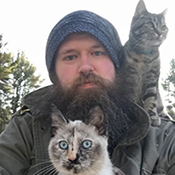 Jacob Beaman as been working in and around the theater practically his whole life. He has spent time both on and off stage, preferring to work behind the scenes. He is enjoying his time working with the White Lake Youth Theater Students in the Creative Drama class for 5-8 year olds, where he supports Lead Teacher Andrea Holmes.
Alexx Evergreen ALEXX wears multiple hats. See his bio and photo above …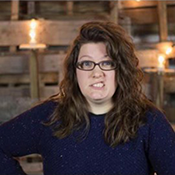 Andrea Holmes grew up in the White Lake area and within the White Lake Youth Theatre programs. She has worked as an actress, assistant director and stage manager and now, shares her love of the theater with the next generation as Head Teacher for Creative Drama.
Hannah Jurcich Hannah wears multiple hats. See her bio and photo above …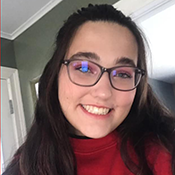 Katie Trusty Katie has been involved in one form or another with the WLYT program since she was a very young child. She is super excited to now be able to share her experiences as a WLYT instructor. She is eager to help students come out the their shell while they work together to create amazing scenes."
---
WLYT Music Lessons Instructors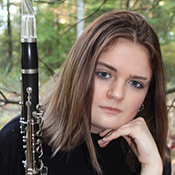 Aubrey MacIntosh teaches private and group clarinet lessons with The Playhouse. She started acting at a very young age and has performed or worked behind the scenes in over 30 productions. Recently, she was an actress for a playwriting competition at Grand Rapids Civic Theater, and this year she has qualified to compete in state solo and ensemble on the clarinet. She first got involved with the Playhouse at age 15. Since then she has gotten the opportunity to act, perform an internship, start a clarinet education program, and secure the offer of 2022 Summer Theatre Festival Box Office Manager. Aubrey has played the clarinet diligently since the 7th grade, and she plans to attend a university to double major in clarinet performance and education or composition. She is a member of the White Lake Youth Theatre Council leadership arts program and a regular behind the scenes at The Playhouse.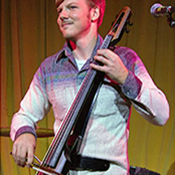 Max Morrison Max offers private cello lessons focused on fundamental technique (bow hold, body posture, finger positioning, bowing), sight-reading and repertoire building, ear-training, improvisation, as well as possible experimentation with the electric cello. Lessons are open to exploring music ranging from the baroque, classical and romantic eras, to folk and contemporary music. Whether you desire to work on the basics of posture, reading music and scales, or intermediate/advanced technique and repertoire; all ages and skill levels are welcome.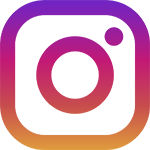 <! end footer -->