The Theatre Arts Education Program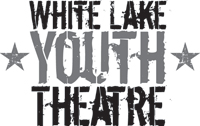 The White Lake Youth Theatre Program of the Playhouse, in partnership with the Nuveen Community Center for the Arts, offers various opportunities throughout the year for students to learn different aspects of theater in their own backyard.
The Theatre Arts Program offers two types of workshops:
Theatre Workshops
Workshops are offered for students of all ages to help new and experienced performers and technicians hone their skills both on and off stage. Class fees for the theatre workshops will vary according to the number of class hours.
Performance Workshops
Students can audition for roles in our summer performance workshop in late May or early June for a large-scale performance during our Summer Theatre Festival. Workshop fees will be calculated based upon length of the workshop and will be a flat fee.
FAQs
All workshops are taught by experienced theater professionals and are a mix of theory and practical application.
Class fee information and registration deadlines will always be listed with other details of the workshop opportunity.
We are expanding this program every year, thanks to the energy and dedication of our students, parents, and staff.
Please visit this page regularly for updates on upcoming events.
Questions? Concerns?
Do you have questions or concerns? If so, please contact the Managing Director of the Playhouse by phone at (231) 894-0119 or via the Contact Form on this website.
WLYT is on Facebook
If your student(s) is an active member of WLYT and would like to be added as a member of the Facebook group, use the Contact Us form to let us know. We use Facebook to quickly notify students of upcoming events and schedule changes.

This is a closed group; only students and parents who are active participants are allowed in this Facebook group.

To be added to our youth theater email information list, use the Contact Us form on this website. Be sure to select "Youth Theatre" from the "Why are you contacting us" drop-down list.

<! end footer -->