White Lake Youth Theatre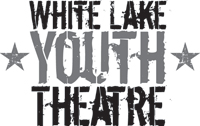 The White Lake Youth Theatre (WLYT), established in 1973, is the beloved, educational arts branch of The Playhouse at White Lake.
The WLYT program cultivates a tremendously talented group of local youth artists, student actors, and theatre technicians who enjoy a variety of theatrical opportunities. A typical year in the WLYT offers performance opportunities for large-sized casts with funny summer plays, more intimate, smaller size casts in the spring and fall productions, and educational workshops and classes taught by professionals in the field, offered throughout the year.
Beginning in late Fall of 2020, the Playhouse will be launching the White Lake Youth Theatre Council, an unique opportunity for high school thespians to build leadership skills through monthly council meetings during the school year. Serving on the Council, students from any interested school in West Michigan will have the chance to collectively choose and read new scripts, learn how to budget productions, and help make suggestions for future seasons of WLYT. In addition to the new WLYT Council, The Playhouse will be adding Theatre School classes online in the Late Fall, 2020, and into Winter of 2021.
The White Lake Youth Theatre Council aims to develop new leaders in West Michigan's performing arts. Newly formed in 2020 to help support year-round Youth Theatre programming at the Playhouse at White Lake, the White Lake Youth Theatre Council aims to cultivate a compassionate community, leadership and life skills through arts education.
To learn more about this exciting program, be sure to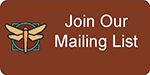 As the kids say in WLYT …
Questions? Concerns?
Do you have questions or concerns? If so, please contact the Managing Director of the Playhouse by phone at (231) 894-0119 or via the Contact Form on this website.
WLYT is on Facebook
If your student(s) is an active member of WLYT and would like to be added as a member of the Facebook group, use the Contact Us form to let us know. We use Facebook to quickly notify students of upcoming events and schedule changes.
This is a closed group; only students and parents who are active participants are allowed in this Facebook group.
To be added to our youth theater email information list, use the Contact Us form on this website. Be sure to select "Youth Theatre" from the "Why are you contacting us" drop-down list.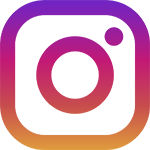 <! end footer -->