White Lake Youth Theatre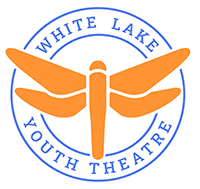 The White Lake Youth Theatre (WLYT) was established in 1973 as a summer play program, and has since grown into the year-round educational youth arts branch of The Playhouse at White Lake. Designed to develop a compassionate community of youth artists, The Playhouse offers Saturday classes for ages 2-18 in theatre, music, dance, and movement.  In the spring, summer, and fall seasons, production workshops are planned for ages 5-12 and ages 12-18 to offer opportunities to fine-tune those fine arts skills in a professional performance format, presented by youth for Playhouse audiences.
WLYT programs cultivate confident, compassionate humans through education and access to the arts both onstage and behind the scenes of The Playhouse at White Lake for students ages 3-18, of all abilities, regardless of financial barriers.
Professional artistic educators guide all White Lake Youth Theatre courses and programs, with complete background checks, training and expertise in their fields of study.
---
Wind in the Willows Day Camp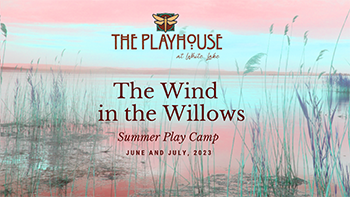 The Summer Theatre Festival 2023 WLYT production was The Wind in the Willows which was performed on July 28 & 29 (both at 6:30 PM) and July 30 (2 PM). To prepare for this production the WYLT program offered this Day Camp to help students learn and prepare for this production:
back to top of page …
---
WLYT Youth Council
Recently the Playhouse was awarded a $2,800 grant from the Michigan Council for Arts and Cultural Affairs (MCACA) and the National Endowment for the Arts (NEA) to aid in growing those youth theatre efforts. Thanks to the grant, the Playhouse is launching the White Lake Youth Theatre Council. Follow the link to learn more.
And More …
In addition to the newly formed White Lake Youth Theatre Council, plans have been developed for comprehensive annual programming that will include theatre education and performance opportunities for students ages 4-18 throughout the year. Workshop offerings will include large cast productions in the summer, plays with smaller casts in the spring and fall, and winters off-production. In addition, a new Theatre School branch at the Playhouse will include educational offerings and classes from professionals in the field, in weekly and more intensive class formats, both virtually and in-person.
As the kids say in WLYT …
---
Questions? Concerns?
Do you have questions or concerns? If so, please contact the Managing Director of the Playhouse by phone at (231) 894-0119 or via the Contact Form on this website.
---
WLYT is on Facebook
If your student(s) is an active member of WLYT and would like to be added as a member of the Facebook group, use the Contact Us form to let us know. We use Facebook to quickly notify students of upcoming events and schedule changes.
This is a closed group; only students and parents who are active participants are allowed in this Facebook group.
To be added to our youth theater email information list, use the Contact Us form on this website. Be sure to select "Youth Theatre" from the "Why are you contacting us" drop-down list.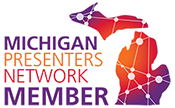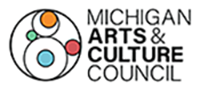 <! end footer -->