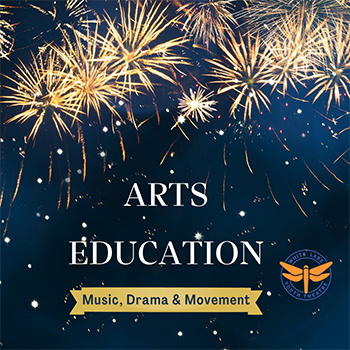 The Theatre Arts Education Program offers varying opportunities throughout the year for students to learn different aspects of theater in their own backyard. We are expanding this program every year, thanks to the energy and dedication of our students, parents, and staff. Please visit this page regularly for updates on upcoming events.
Classes, Music Lessons, Workshops, and More
Kid's Musical Theatre Dance Workshop with Lauren Sawson
Date Saturday, January 20, 2024
Time 12-1:30 pm
Age Open to ages 5 through 14.
Cost $15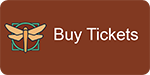 Click on the Buy Tickets button to register
Description Student ages 5 - 14 will explore the magic of movement in our enchanting musical theater dance workshop for kids. Creativity will be unleashed through rhythmic expression, as we learn fundamental dance techniques, and set the stage for a dazzling performance. Join us for a toe-tapping, twirl-filled adventure where young performers can dance their way into the spotlight with a final presentation for family and friends at the end of the session. This workshop is taught by Lauren Sawson, who has choreographed with White Lake Youth Theatre, and is a local yoga and dance teacher.
---
Questions? Want to Know More?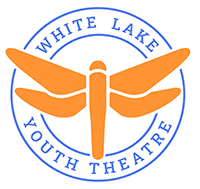 Please call (231) 894-0119 or contact Cindy Beth Davis-Dykema, Arts Education & Marketing Director, via this website.
---
WLYT Council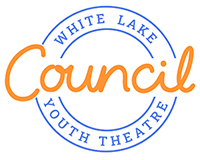 The White Lake Youth Theatre Council aims to develop new leaders in West Michigan's performing arts.
a young arts leadership program unlike any other in the world
---
WLYT is on Facebook
If your student(s) is an active member of WLYT and would like to be added as a member of the Facebook group, use the Contact Us form to let us know. We use Facebook to quickly notify students of upcoming events and schedule changes.
This is a closed group; only students and parents who are active participants are allowed in this Facebook group.
To be added to our youth theater email information list, use the Contact Us form on this website. Be sure to select "Youth Theatre" from the "Why are you contacting us" drop-down list.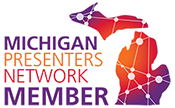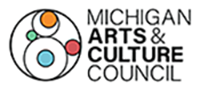 <! end footer -->