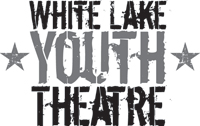 The Theatre Arts Education Program offers varying opportunities throughout the year for students to learn different aspects of theater in their own backyard. We are expanding this program every year, thanks to the energy and dedication of our students, parents, and staff. Please visit this page regularly for updates on upcoming events.
Auditions for Let's Make a Scene
Wednesday and Thursday, May 29 and 30

PM

6:00 - 9:00
Whitehall City Hall
Christopher Beaman
$70
July 25 - 27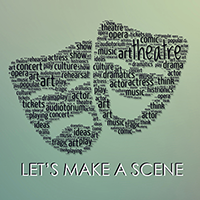 Forty-five years ago, the White Lake Youth Theatre was born! We are excited to continue the tradition of bringing quality performing arts education opportunities to students ages 10 through 18.
This year, the workshop will focus on building acting skills and character development through a series of short, contemporary scenes. To give individual attention, the rehearsal schedule is generally divided into two hour blocks.
Use the links to download:
We look forward to seeing you at auditions!
For questions or to register for this workshop, please call (231) 894-0119 or contact Bath Beaman, Managing Director of the Playhouse, via this website.
---
Questions? Concerns?
Do you have questions or concerns? If so, please contact the Managing Director of the Playhouse by phone at (231) 894-0119 or via the Contact Form on this website.
WLYT is on Facebook
If your student(s) is an active member of WLYT and would like to be added as a member of the Facebook group, use the Contact Us form to let us know. We use Facebook to quickly notify students of upcoming events and schedule changes.

This is a closed group; only students and parents who are active participants are allowed in this Facebook group.

To be added to our youth theater email information list, use the Contact Us form on this website. Be sure to select "Youth Theatre" from the "Why are you contacting us" drop-down list.

<! end footer -->