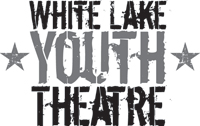 The Theatre Arts Education Program offers varying opportunities throughout the year for students to learn different aspects of theater in their own backyard. We are expanding this program every year, thanks to the energy and dedication of our students, parents, and staff. Please visit this page regularly for updates on upcoming events.
WLYT Summer 2021 Theatre Workshops
The White Lake Youth Theatre will present a weekend of one-acts this summer, exploring humor and drama through this fun and funny, sad yet sweet double-production workshop.
Actors between the ages of 12-18 are invited to audition for these plays which offer plenty of opportunities for character development and a return to connection in the White Lake Youth Theatre community.
The two plays are Paper or Plastic by Werner Trieschmann, and Our Place, by Terry Wayne Gabbard. Both plays will be presented back-to-back at every performance of the Summer Theatre Festival.
Auditions
The White Lake Youth Theatre is Directed by Cindy Beth Davis-Dykema. The audtions will be held In-Person, or rescheduled for those in quarantine.
The Playhouse

Wednesday, April 28, and Thursday, April 29

4:00 to 6:00

PM

There are 14 roles are available in each production, for a total of 28 roles

12 to 18 year old actors*
Download the application
*We are producing another WLYT this summer to feature our younger actors ages 6-12, with several roles available for older actors 12-18 as well, the weekend of August 19-21. More to come on that as plans emerge. Please plan to review those details here before auditioning.
Play Synopsis—Our Place
The unassuming location of a dock extending out onto a small lake serves as the backdrop for five different stories. On a cool autumn night, Jake arrives with Holly at a secluded spot. The couple feels an immediate connection to this place as if it were put there just for them. Things seem perfect until Anne and her date, Lyle, arrive. On another day, early in the morning, Beth has plans to spend the day with her dad at their favorite fishing place. She has high hopes for catching some sunshine, a few fish, and her dad's fading memories. The third story involves Al, who arrives at the dock with his family and has high expectations for their family canoe trip. The only problem is that his wife would rather stay inside, his son has a chip on his shoulder, and his daughter is really weird. In the fourth story, Cory and Liberty are having a picnic lunch out by the lake, but a realization about tuna-fish sandwiches sends a shockwave through their relationship and brings about questions of who they are and what lies ahead for them. In the fifth story, Stanley escapes the hardships of his life to blow off some steam on the dock when Sidney, his 6-year-old sister, arrives. All he wants is for her to go away, but she insists on staying with him. The entire ensemble gathers on the dock together for the final scene. In a poetic epilogue, they all discover the true meaning of Our Place—both comedic and tragic.
Play Synopsis—Paper or Plastic
For her first job, teenage Sarah thinks she's easily qualified to check out customers at Puritan Foods, her local grocery store. At least it has to be better than serving up greasy fast food, right? But Sarah isn't prepared for Carl, the assistant manager, who refuses to deal with unruly customers because he's too busy putting up Christmas displays in August. And she isn't ready to deal with the customer who can't put down her cellphone long enough to acknowledge that Sarah is there. Or the two dudes who use their time in the checkout line to launch into an existential argument about the environment. And what about the mysterious cowboy or, even worse, Angus, the person who Carl warns Sarah about the day she's hired. Then there are her crazy co-workers who put on camouflage to hunt down stray grocery carts or live in closets and subsist on Twizzlers to avoid Carl. All Sarah wants is the answer to the simplest question in the world: Paper or plastic? High-school performers will love this zany comedy, as it is great both for public performance and as competition material.
BEFORE You Audition
Please be sure you are available for all meeting times:
Wednesday, April 28, and Thursday, April 29; 4:00 to 6:00

PM

, at the Playhouse in person (unless otherwise noted on our website that day)

will run 2-3 weekday afternoons, likely around 1:00 to 4:00

PM

, but will be set based off the cast's conflicts and availability
will run early June throughout the production in July

(in-person, with any luck!)

Tech Week will be July 19 through 24
Performances will be July 22, 23, and 24 (Two nightly performances, with one matinee on Saturday at 2:00

PM

)
Questions? Concerns?
Do you have questions or concerns? If so, please call (231) 894-0119 or contact Cindy Beth Davis-Dykema, Director of the WLYT, via this website.
WLYT Council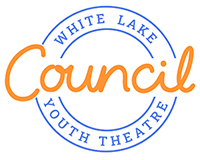 T​he White Lake Youth Theatre Council aims to develop new leaders in West Michigan's performing arts.
a young arts leadership program unlike any other in the world
WLYT is on Facebook
If your student(s) is an active member of WLYT and would like to be added as a member of the Facebook group, use the Contact Us form to let us know. We use Facebook to quickly notify students of upcoming events and schedule changes.
This is a closed group; only students and parents who are active participants are allowed in this Facebook group.
To be added to our youth theater email information list, use the Contact Us form on this website. Be sure to select "Youth Theatre" from the "Why are you contacting us" drop-down list.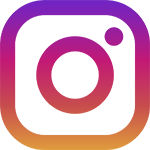 <! end footer -->