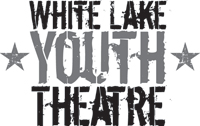 The Theatre Arts Education Program offers varying opportunities throughout the year for students to learn different aspects of theater in their own backyard. We are expanding this program every year, thanks to the energy and dedication of our students, parents, and staff. Please visit this page regularly for updates on upcoming events.
WLYT Summer 2021 Theatre Workshop 2
The White Lake Youth Theatre will present If Only the Lonely Were Home, theatre for young audiences, in August as part of the 2021 Summer Theatre Festival.
Auditions
The White Lake Youth Theatre is Directed by Cindy Beth Davis-Dykema. The audtions will be held In-Person, or rescheduled for those in quarantine.
The Playhouse

Tuesday, June 1, or Thursday, June 3

4:00 to 5:30

PM

This is a story told by one, by some, or by many, but will be woven together by the creative movement choreographed by Lauren Sawson and Director Cindy Beth Davis-Dykema. This cast of movement company actors and singers will be the core storytellers of the play, and will feature many young performers, in addition to speaking roles available for those a little bit older.

6 to 18 year old actors

Download the application
Play Synopsis—If Only the Lonely
The Lonely hasn't been seen for a long time. His house stands quiet, on the furthest edge of town—he won't come out. So everyone brings to his doorstep the things they love —a photo of the wind, a song you sing in cars, a feeling of ferris wheels, some lightning in a jar. The Lonely is ignoring them all. But one girl stands at his door and won't go away …
BEFORE You Audition
BEFORE auditions, please be sure you are available for all required meeting times:
Tuesday, June 1, or Thursday, June 3

4:00 to 5:30

PM

, at the Playhouse in person (unless otherwise noted on our website that day)

will run 2-3 weekday afternoons, likely around 1:00 to 5:00

PM

, but will be set based off the cast's conflicts and availability
begin early July and run weekly throughout the production

as needed in the afternoon 1:00 to 5

PM

, August 16 through 21

Performances will be August 19, 20, and 21 (2 nights, 1 matinee on Saturday at 2:00

PM

)
Questions? Concerns?
Do you have questions or concerns? If so, please call (231) 894-0119 or contact Cindy Beth Davis-Dykema, Director of the WLYT, via this website.
WLYT Council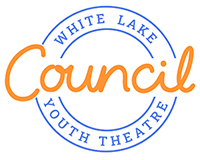 T​he White Lake Youth Theatre Council aims to develop new leaders in West Michigan's performing arts.
a young arts leadership program unlike any other in the world
WLYT is on Facebook
If your student(s) is an active member of WLYT and would like to be added as a member of the Facebook group, use the Contact Us form to let us know. We use Facebook to quickly notify students of upcoming events and schedule changes.
This is a closed group; only students and parents who are active participants are allowed in this Facebook group.
To be added to our youth theater email information list, use the Contact Us form on this website. Be sure to select "Youth Theatre" from the "Why are you contacting us" drop-down list.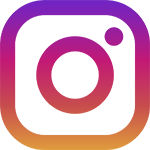 <! end footer -->