The 2018 Summer Theatre Festival
Every Thursday, Friday and Saturday
from July 12 through August 18
All Shows Begin at 7:30 pm (Unless otherwise noted)
Due to our ongoing renovation, the 2018 Summer Theatre Festival will be held at Whitehall High School in a blackbox theatre setting
Download the Summer Theatre Festival brochure
Download the Summer '18 Cast and Crew list*
---

Black Box Performances on the Stage
at Whitehall High School

A black box theater consists of a simple, somewhat unadorned performance space, usually a large square room with black walls and a flat floor, with seating surrounding the performance space

All performances will be held at Whitehall High School, 3100 W White Lake Dr

Tickets are available online using the Buy Tickets button below, at Whitehall City Hall, and at the door

Limited seating, handicap accessible seating available

All Shows will be General Admission

The 2018 Summer Theatre Festival is brought to you in part by Carmichael Heating & Air Conditioning, Julie Johnson, Libby Keenan, Michael Keenan, the Michigan Council for Arts & Cultural Affairs, and the White Lake Chamber of Commerce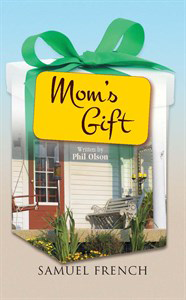 by Phil Olson
Directed by TBA

July 12-14
7:30 pm  
In this comedy with a heart, Mom has been dead for 11 months and shows up at her husband's birthday party as a ghost with a mission. Like Clarence in It's A Wonderful Life, she has to accomplish a task to earn her wings. Only what the task actually is, is a mystery. There are so many things to fix. The problem is complicated by the fact that the only person who can hear or see Mom is her daughter who has been ordered by the court to spend Dad's birthday with him as part of her Anger Management Program. One by one the family's secrets are peeled away revealing a shocking truth that surprises even our ghost.
"An audience pleaser! There is a surprise ending that will not be divulged here, but suffice it to say, the result is an always engaging, funny evening of love and laughter." Stage Happenings
 Production underwritten by Julie Johnson
by Norm Foster
Directed by Jason Bertoia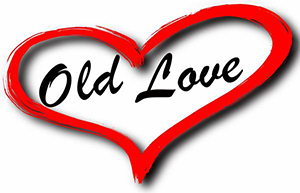 July 19-21
7:30 pm
The story spans three decades and half a dozen meetings between Bud, a salesman, and Molly, his boss's wife. One of them is smitten from the very first meeting—the other, let's just say—less so. The story is straightforward, easy to follow and funny, often very funny. Canada's pre-eminent comic playwright Norm Foster has written a clever and witty dialogue celebrating the pursuit of love, the kind of love that 'makes you breathe just a little bit faster.
"Charmingly written ... Foster's use of one-liner's serve the script well and has the audience smiling, chuckling and laughing throughout the entire play." —The Hub.
 Production underwritten by Libby Keenan
White Lake Youth Theatre Presents
V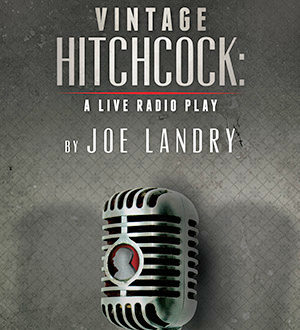 INTAGE HITCHCOCK: A LIVE RADIO PLAY
July 26 & 28 at 7:30 pm
July 27 at 3:00 pm
Spies, murder, love, and other trademarks of Alfred Hitchcock come to life in the style of a 1940s radio broadcast of the master of suspense's earlier films. With The Lodger, Sabotage and The 39 Steps, Vintage Hitchcock: A Live Radio Play is a triple feature, complete with vintage commercials, that recreates a daring train chase, a serial killer's ominous presence, and a devastating explosion through the magic of live sound effects and musical underscoring.
"Vintage Hitchcock: A Live Radio Play is not the usual stage show -- it's better! It causes you to use your imagination instead of having every nuance of the performance laid out for you. What's more it's fun!" —Southside ARTS Agenda (Atlanta, GA)
 Production underwritten by PNC Bank
August 2-4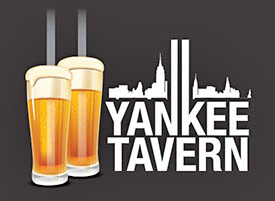 7:30 pm
THE STORY: Just when you thought you'd heard every crazy 9/11 conspiracy theory, a stranger walks into the Yankee Tavern. There, inside the walls of this crumbling New York tavern, a young couple finds themselves caught up in what might be the biggest conspiracy of all. Steven Dietz's acclaimed and already widely produced dramatic thriller—a selection of the National New Play Network's Continued Life Project—is a fierce, funny and ultimately mind-bending work of theatrical power that grips you until the final word. What you don't know can hurt you.
"Yankee Tavern is a cousin to John Patrick Shanley's Doubt: The play isn't really about what did or didn't happen; it's about the agony of uncertainty. The play's lightning flashes come from Dietz's insights into Americans' obsession with conspiracies." —Miami Herald.
 Production underwritten by Michael Keenan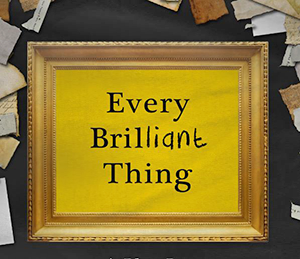 August 9-11
7:30 pm  

You're six years old. Mum's in hospital. Dad says she's "done something stupid." She finds it hard to be happy. So you start to make a list of everything that's brilliant about the world. Everything that's worth living for. (1) Ice cream. (2) Kung Fu movies. (3) Burning things. (4) Laughing so hard you shoot milk out your nose. (5) Construction cranes. (6) Me. You leave it on her pillow. You know she's read it because she's corrected your spelling. Soon, the list will take on a life of its own. A play about depression and the lengths we will go to for those we love.

"Every Brilliant Thing is sad, but it is also gloriously funny and exceptionally warm. It's a show that spells out a little of what depression can do to people, but it also highlights the irrepressible resilience of the human spirit and the capacity to find delight in the everyday." —Time Out (London).

 Production underwritten by White Lake Area Chamber of Commerce




August 16-18
7:30 pm  

Although short on length, the themes are as wide-ranging as the playwrights themselves. From laugh-out-loud humor to quiet sadness, this collection of plays will take audiences through stories of a missed appointment, an inept interpreter, a woman who's lost her sense of humor, a man's search for the perfect home, and a baseball from the 1962 Mets.

*Rules of Comedy by Patricia Cotter, Happy by Alan Zweibel, Arabian Nights by David Ives, Life Comes to the Old Maid by Le Wilhelm, Closing Costs by Arlene Hutton, The Appointment by Luigi Jannuzzi, Dissonance by Craig Pospisil, and There's No Here Here by Craig Pospisil

 Production underwritten by Carmichael Heating & Air Conditioning

The Howmet Playhouse is a year-round venue. Be sure to visit the EVENTS menu for our complete schedule of plays, music, movies, and more.

<! end footer -->