The 2019 Summer Theatre Festival
Every Thursday, Friday and Saturday
from July 11 through August 24
All Shows Begin at 7:30 pm (Unless otherwise noted)
Theater Box Office Hours
Season Passes are your best value. Make a single purchase, then pick and choose the plays you wish to attend. For further information about how Season Passes work, please visit the Tickets page.
Single Show Tickets
Content Advisory: The Playhouse does not offer advisories about subject matter, as sensitivities vary from person to person. If you have any questions about content, age-appropriateness, or stage effects (such as strobe lights or theatrical fog) that might have a bearing on patron comfort, please Contact Us via this website or call (231) 894-0119.
The 2019 Summer Theatre Festival is made possible by a grant from the Michigan Council for Arts & Cultural Affairs
The Summer Theatre Festival Cast and Playhouse Staff
The Summer Theatre Festival Brochure
Central Michigan University Double Show Weekend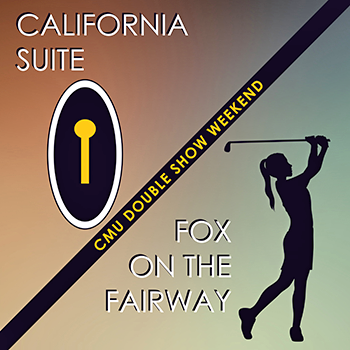 California Suite
July 12
7:30 pm
A humorous confection divided into four parts:
In Visitor from New York, Hannah, a magazine writer, is joined by her ex-husband, the question being with whom should their daughter spend the next six months? The banter flies fast and furious, but Hannah's well-wrought artifice crumbles as her fears take hold.
The Visitor from Philadelphia is a wife who arrives at the suite, catching her husband "en flagrante delicto" with a drunken hooker.
In Visitors from London Academy Award nominee Diana returns from the ceremony empty-handed to her husband, Sidney, whose homosexuality will be no comfort tonight.
The Visitors from Chicago are two couples ending a disastrous vacation they should not have shared.
Neil Simon at his most humane, compassionate best.
Fox on the Fairway
July 13
7:30 pm
A tribute from Ken Ludwig (Lend Me A Tenor, Moon Over Buffalo) to the great English farces of the 1930s and 1940s, A Fox On the Fairway takes audiences on a hilarious romp, which pulls the rug out from underneath the stuffy denizens of a private country club. Filled with mistaken identities, slamming doors, and over-the-top romantic shenanigans, it's a furiously paced comedy that recalls the Marx Brothers' classics. A charmingly madcap adventure about love, life, and man's eternal love affair with … golf.
It's a grand slam! A slam dunk! A Dunkin' Donut hole! A hole in one! A Fox on the Fairway hums like a well-oiled machine but retains its human soul. - The Washington City Paper
---
The Hound of the Baskervilles
July 18, 19, 20
7:30 pm
Sir Arthur Conan Doyle's most celebrated Sherlock Holmes story gets a gloriously funny makeover. When Sir Charles Baskerville is found dead on his estate, with a look of terror still etched on his face, and the paw prints of a gigantic hound beside his body, the great detective Sherlock Holmes is summoned from Baker Street, with Dr. Watson in tow, to unravel the mysteries surrounding his death, and investigate the ancient curse of the Hound of the Baskervilles.
Packed full of the verbal and visual ingenuity that hit comedy team Peepolykus is known for, and offering abundant opportunities for silly comedy and slapstick, this version will suit any theatre company or drama group looking for a sublimely funny adaptation of a classic tale.
"… only the most pure of purists could fail to be entertained by this very funny and inventive take on one of the great archetypes of English literature" ~ British Theatre Guide
Underwritten by Libby Keenan
---
White Lake Youth Theatre Presents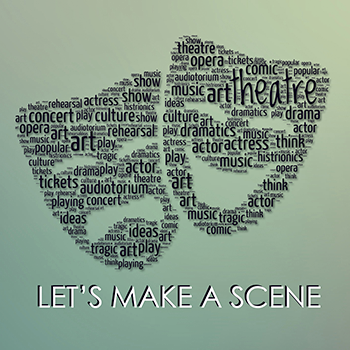 Let's Make A Scene
July 25 and 27, at 7:30 pm
July 26, at 3:00 pm
This year, it's all about character. Through a series of shorts scenes, students ages 10-18 will delve into various characters and share contemporary stories of loss, relationships, breaking up, cheating, summer, boredom and escaping to Canada. Told by two to three actors each, the play is will challenge actors of all ages to delve deep into each of the characters and tell their truth.
---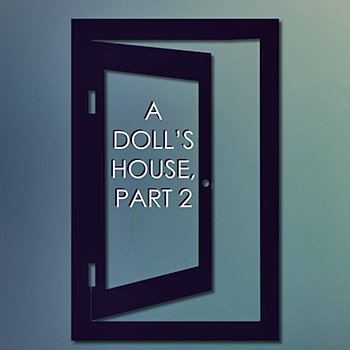 A Doll's House, Part 2
August 1, 2, 3
7:30 pm
As a door slams in 1879 Norway, a young wife and mother leaves behind her family, freeing herself from the shackles of traditional societal constraints. Now, 15 years later, that same door opens to reveal Nora, a changed woman with an incredibly awkward favor to ask the people who she abandoned. Lucas Hnath's bitingly funny sequel to Ibsen's revolutionary masterpiece unfolds in a series of bristling stand-offs that reveal in Nora's world, much like our own, behind every opinion there is a person, and a slamming door isn't just an end, but also the chance for a new beginning.
Underwritten by Michael Keenan
---
Miracle on South Division Street
August 8-10
7:30 pm
Meet the Nowaks of Buffalo, NY. Clara and her three grown kids have always known they were special, ever since the miraculous night in 1942 when the Blessed Mother appeared to Grandpa in his barbershop! Since then, the neighborhood has looked upon the Nowaks' 20-foot commemorative shrine as a beacon of hope and faith amidst the urban rubble. And now daughter Ruth unveils her plan to write and star in a one-woman show about the family miracle so the "whole world will know!" However, as her plans for theatrical immortality unfold, the entire family's faith is shaken to the very core when a deathbed confession causes the family legend to unravel. The results are heartfelt and hilarious.
Underwritten by Julie Johnson
---
Escanaba in da Moonlight
August 15-17, 2019
7:30 pm
When the Soady clan reunites for the opening day of deer season at the family's Upper Peninsula camp, thirty-five-year-old Reuben Soady brings with him the infamous reputation of being the oldest Soady in the history of the Soadys never to bag a buck. In a hunting story to beat all hunting stories, Escanaba in Da Moonlight spins a hilarious tale of humor, horror and heart as Reuben goes to any and all lengths to remove himself from the wrong end of the family record book.
Underwritten by Carmichael Heating and Air Conditioning
---
Summer Shorts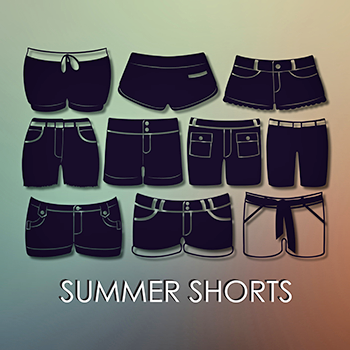 August 22, 23, 24, 2019
7:30 pm

Although short on length, the themes are as wide-ranging as the playwrights themselves. From laugh-out-loud humor to unexpected twists, this collection of plays will take audiences through stories of love, deception, hidden meanings, and loose endings.

Shorts written by: Jennifer LeBlanc, Charles West, Anne Flanagan, Mora V Harris, Rich Orloff, Laura Arwood, Michael Frayn, Kevin Scott Chess, Lior Zalmanson, Gregory Hschak, Amanda Petefish-Schrag Scott Gibson, Mark Harvey Levine and Trace Crawford

Underwritten by White Lake Area Chamber of Commerce

The Playhouse at White Lake is a year-round venue. Be sure to visit the EVENTS menu for our complete schedule of plays, music, movies, and more.

<! end footer -->