Theater Box Office Hours
Season Passes are your best value. Make a single purchase, then pick and choose the plays you wish to attend. For further information about how Season Passes work, please visit the Tickets page.
Single Show Tickets
Content Advisory: The Playhouse does not offer advisories about subject matter, as sensitivities vary from person to person. If you have any questions about content, age-appropriateness, or stage effects (such as strobe lights or theatrical fog) that might have a bearing on patron comfort, please Contact Us via this website or call (231) 894-0119.
back to top of page …
News from The Playhouse
The Summer Theatre Festival Playbill *
The Summer Theatre Festival Brochure *

The Summer Theatre Festival 2022 is kindly underwritten by the Michigan Arts and Cultural Council
Central Michigan University Double Show Weekend
Summer: A Theatre Cabaret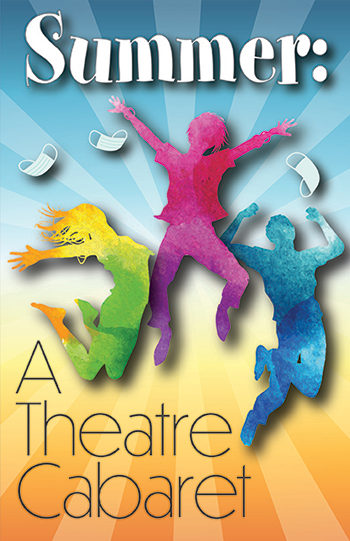 Directed by Josh Brewer
July 8
7:30 pm
Using a combination of song, scene, poetry and dance, Summer: A Theatre Cabaret tracks a group of students as they emerge from a year of quarantine into a warm summer's evening. Blanketed in expression, they move towards reconnecting, reliving, and refining the world that they are now a part of.
The Complete Works of William Shakespeare (Abridged)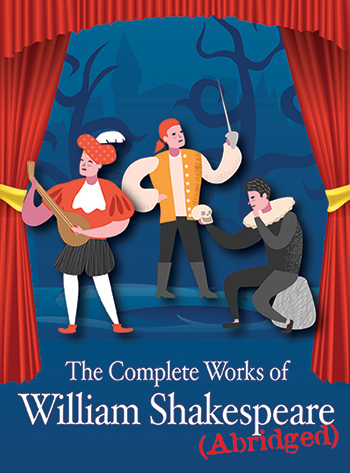 by Adam Long, Daniel Singer, and Jess Winfield
Directed by Stacey Pattison
July 9
7:30 pm
How on earth can three actors do the impossible: act through Shakespeare's entire canon of 37 plays in 97 minutes? By summarizing the canon through football games, rap songs, and outrageously condensed, comedy mash-up titles of course! The Complete Works of William Shakespeare (Abridged) hilariously summarizes all of Shakespeare's plays, using reduced re-enactments and audience participation.
The CMU Double Show Weekend was underwritten by Libby Keenan
---
The Outsider
July 14, 15, 16
7:30 pm
July 17 (Sunday)
2:00 pm
Ned Newley doesn't even want to be governor. He's terrified of public speaking; his poll numbers are impressively bad. To his ever-supportive Chief of Staff, Ned seems destined to fail. But political consultant Arthur Vance sees things differently: Ned might be the worst candidate to ever run for office. Unless the public is looking for ... the worst candidate to ever run for office. A timely and hilarious comedy that skewers politics and celebrates democracy.
---
White Lake Youth Theatre Presents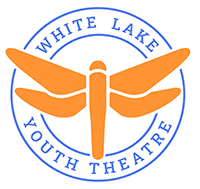 Two One Acts: Check Please & The Hallmark of Horror
Both plays will be presented back-to-back at each performance
Director for both Alexxander Evergreen
July 21, 22
      7:30 pm
July 24
      2:00 pm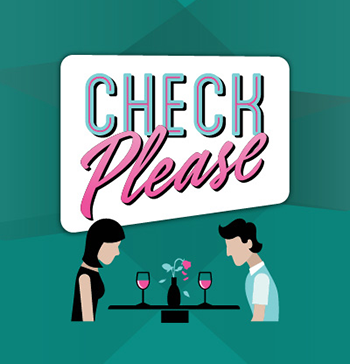 Check Please
Written by Jonathan Rand
Dating can be hard. Especially when your date happens to be a raging kleptomaniac, or your grandmother's bridge partner, or a mime. Check Please follows a series of blind dinner dates that couldn't get any worse—until they do. Could there possibly be a light at the end of the tunnel?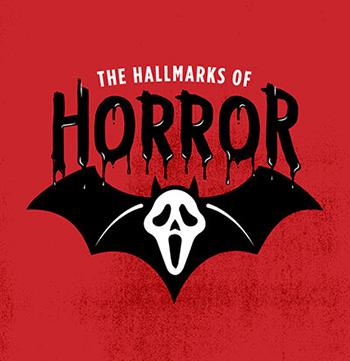 The Hallmark of Horror
Written by by Peter Bloedel
Scary movies are full of different ways to give you nightmares—but once you figure out the formula, the frightful looks pretty funny. Take a whirlwind tour through the common categories of the creepy, from lines like "let's split up!" to tropes like the car that never starts. If you dare to master everything from cobwebs to clowns, you'll be ready when they all converge in a single hilarious finale scene. You won't believe how fast the spine-chilling turns side-splitting when you know the secrets of The Hallmarks of Horror.

The WLYT productions were underwritten by Carmichael Heating & Air Conditioning
---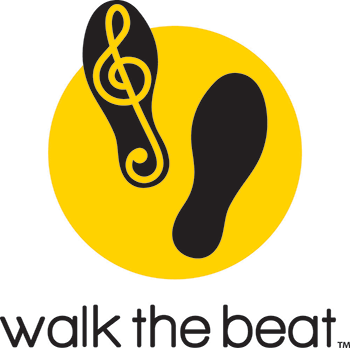 Walk the Beat Street Festival

July 23
1:00 to 5:00 pm

The Playhouse is thrilled to participate in the inaugural Walk the Beat in White Lake. Several venues around both cities will feature musicians. Come to the theatre to see Tommy Foster and Karen & Eric Smith.
The Walk the Beat Street Festival will include Giveaways, Raffles, and Fun for the Whole Community!
---
Infinity Song in Concert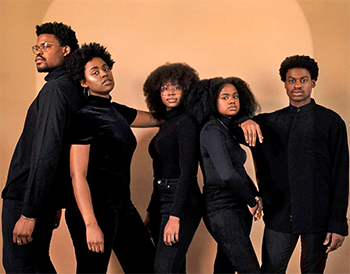 July 30
7:30 pm

Infinity Song is a sibling band and music collective formed in 2014 in New York City, comprised of Victory, Abraham, Angel, Israel, and Thalia "Momo" Boyd performing simple songs with just acoustic guitar and their voices. Raised by parents who were musicians themselves, the siblings grew up in a home where musical and creative expression was fostered and encouraged at a young age. Infinity's Song members are not only singers but also songwriters, arrangers, instrumentalists, and music producers. Singing on stages both small and great, the group has toured the US, been featured on The Today Show and The View, and collaborates with other musical acts, most recently Kanye West, Jon Batiste, Tori Kelly, and more. In the summer of 2015, the group released their first EP and in the fall of 2016 were officially signed to RocNation records by Jay Z.
---
Red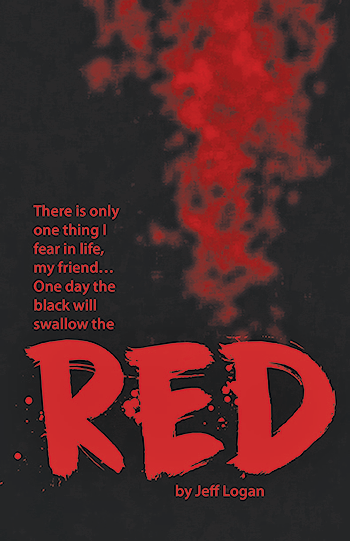 August 11, 12, 13
      7:30 pm
August 14
      2:00 pm
Master abstract expressionist Mark Rothko has just landed the biggest commission in the history of modern art, a series of murals for New York's famed Four Seasons Restaurant. In the two fascinating years that follow, Rothko works feverishly with his young assistant, Ken, in his studio on the Bowery. But when Ken gains the confidence to challenge him, Rothko faces the agonizing possibility that his crowning achievement could also become his undoing. Raw and provocative, RED is a searing portrait of an artist's ambition and vulnerability as he tries to create a definitive work for an extraordinary setting.

This production was underwritten by the White Lake Area Chamber + Visitors Bureau
---
Moon Over Buffalo
August 18, 19, 20
      7:30 pm
August 21
      2:00 pm
In the madcap comedy tradition of Lend Me a Tenor, the hilarious Moon Over Buffalo centers on George and Charlotte Hay, fading stars of the 1950s. At the moment, they're playing Private Lives and Cyrano De Bergerac in rep in Buffalo, New York with five actors. On the brink of a disastrous split-up caused by George's dalliance with a young ingénue, they receive word that they might just have one last shot at stardom: Frank Capra is coming to town to see their matinee, and if he likes what he sees, he might cast them in his movie remake of The Scarlet Pimpernel. Unfortunately for George and Charlotte, everything that could go wrong does go wrong, abetted by a visit from their daughter's clueless fiancé and hilarious uncertainty about which play they're actually performing, caused by Charlotte's deaf, old stage-manager mother who hates every bone in George's body.
This production was underwritten by the Delmar and Audria M. Olson Family Foundation
---
Escanaba in Love
August 26, 27
      7:30 pm

In Michigan's Upper Peninsula, it's 1944, and deer hunting season is underway for the rugged men of the Soady family. The biggest challenge of the season occurs when young Albert brings (gasp!) a woman to the camp with him. But, Big Betty Balou is not your average bride-to-be. In Jeff Daniels' prequel to the hilarious Escanaba in Da Moonlight, he brings out the charm and romantic side of these wacky Yoopers.

This production was underwritten by Eastbrook Homes

<! end footer -->