The 2012 Summer Theatre Festival
Every Thursday, Friday and Saturday
in July and August
All Shows Begin at 7:30 pm (Unless otherwise noted)
Join us this summer for comedy, music, and a little mystery We promise there will be "Laughs Included"!
The Summer Theatre Festival Cast and Playhouse Staff
Read the Summer Theatre Festival Program Online
| | |
| --- | --- |
| The Summer Theatre Festival is brought to you in part by | |
The Nerd 
July 5-7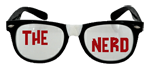 Join us for the classic comedy The Nerd featuring Miranda McGee from the Cincinnati Shakespeare Company. Your sides will hurt from laughter as you watch Willum, a young architect, and his friends try to rid themselves of Rick, a bumbling "nerd" to whom Willum owes his life and has come to visit—permanently. Willum contemplates resorting to violence, which is staved off by the surprise twist at the end of the play. Don't miss this great show!
SOUVENIR: A Fantasia on the Life of Florence Foster Jenkins 
July 12-14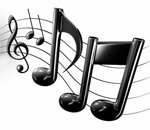 For more than half a century the name Florence Foster Jenkins has been guaranteed to produce explosions of derisive laughter. Not unreasonably so, as this wealthy society eccentric suffered under the delusion that she was a great coloratura soprano when she was in fact incapable of producing two consecutive notes in tune. After years of giving fundraising concerts for friends, she performed at Carnegie Hall to a sold-out audience. This fictional "biography" of Florence Foster Jenkins is told from the perspective of her long-time accompanist, Cosme McMoon. At first skeptical, he revises his attitude towards her and the meaning of music, seeing the beauty in her passion. It is sure to be a lovely evening of theater about the beauty of art and music for the whole family.
CMU's University Summer Theater Company

July 19-21

The talented students of CMU's Summer Theatre touring company will return to the Playhouse stage with three comedies that will knock your socks off! Join us for I Hate Hamlet, See Rock City, and the hilarious Completely Hollywood (Abridged) from Playhouse favorite The Reduced Shakespeare Company.
July 19 I Hate Hamlet    
Andrew Rally seems to have it all: celebrity and acclaim from his starring role in a hit television series, a rich, beautiful girlfriend, a glamorous, devoted agent, the perfect New York apartment, and the chance to play Hamlet in Central Park. However, everything is going wrong and Andrew has hit bottom. A visit from his agent results in a séance to summon John Barrymore's ghost; when Barrymore appears, Andrew's life is no longer under his control and hilarity ensues. A succinct situation comedy for grown-ups, you'll love this classic comedy!
July 20 See Rock City  
Picking up a year after the ending of Arlene Hutton's critically acclaimed Last Train to Nibroc, this tender and funny sequel follows May and Raleigh through the end of World War II and introduces the characters of their two mothers-in-law. A medical condition keeps Raleigh from military service, and he is forced to sit idly on the porch, watching the cars drive by, as May supports them both as a high-school principal. Faced with daily rejection and taunting, Raleigh fights to find meaning in his new life. When tragedy strikes the family and May loses her job to returning soldiers, she discovers she must make an unimaginable sacrifice to save her relationship with Raleigh. This tender portrayal of married life, set against the backdrop of World War II, shows the best of the human spirit and its ability to overcome any and all obstacles. The second play of a trilogy, and the recipient of the MacLean Foundation's "In the Spirit of America" Award, See Rock City stands alone as a very funny, touching and universal portrayal of a young couple very much in love.
July 21 Completely Hollywood (Abridged)  
The Reduced Shakespeare Company has done it again with Completely Hollywood (Abridged). After condensing lots of things, including the work of The Bard and the history of America, they have now taken on Tinseltown! Giving Hollywood more than just a nip and a tuck, they cut through the celluloid to condense the 186 greatest films in Hollywood's over-100 year history into a complete compilation of classic cinematic cliches—plus a few brand new cliches they just made up. Films include A Few Good Men, Batman, Casablanca, and Dirty Harry—just to name a few. This will be one night of theater where laughs are guaranteed!
White Lake Youth Theatre Presents
The Phantom Tollbooth
July 26, 28 at 7:30 pm
July 27 matinee at 2 pm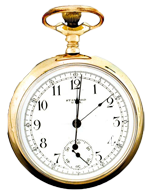 Tickets $10 for adults, $6 for students
The Phantom Tollbooth is a delightful adaptation of the novel by Norton Juster, which celebrated its 50th anniversary in 2011. Follow Milo on his adventures in the Land of Wisdom as he learns of the argument between King Azaz and his brother, the Mathemagician, whose disagreement over words and numbers led to the banishment of the Princesses Rhyme and Reason. Milo must save the princesses, and along the way the knowledge he gains changes his attitude towards learning forever. Full of puns and riddles, kids and adults alike will love The Phantom Tollbooth.
The Odd Couple
August 2-4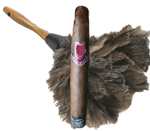 Oscar and Felix are the epitome of the phrase, "opposites attract". Both single after being left by their wives, a depressed Felix moves into Oscar's messy apartment, and much to Oscar's chagrin, is so neat you could eat off the floor! Tempers flare and chaos ensues, of course. Join Oscar, Felix, the Coo-Coo Pigeon Sisters, and their poker buddies for Neil Simon's best-loved comedy, The Odd Couple.
Special Showing of the feature film WATERWALK
August 6, 7, 8 7:00 pm
Tickets $7.00 general admission; group rates are available for 10 or more 

You have one more opportunity to see the new feature film Waterwalk, based on the true story of a father and son who reconnect over a 1,000 mile canoe trip on the Marquette-Joliet trail. Filmed in the White Lake area, Muskegon, and other midwestern locations, Waterwalk is the first feature film to be financed completely in West Michigan. The film features many favorite Playhouse actors, including Tom Harryman, Bill Iddings, Judy Johnson, and Joe Carmolli.
Check out the newest movie trailer for a preview!
This event is not part of the Summer Fine Arts Festival. Flex Passes may not be used to purchase tickets for Waterwalk.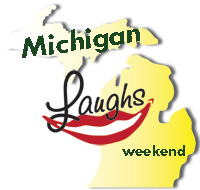 Michigan Laughs Weekend
Humor and Music with a Michigan Twist   
August 9-11
Tickets $10 for adults, $6 for students  
Aug 9 The Leffring Sisters
Get your toes tapping with The Leffring Sisters from Muskegon. The three sisters, Jera, Jenna, and Jillian, will entertain with humor and music as they bring Broadway showstoppers and Great American Songbook classics to the Howmet stage. Known for their three-part harmonies and the variety of instruments they play, the sisters played to a sold-out Frauenthal in December. Join us for an evening of great music with these talented young women. Check out their YouTube video for a sample!
Aug 10 Neil Jacobs in Concert
Think classical 12-string guitar is boring? Well, it can be, but in the hands of international musician Neil Jacobs, it is anything but! Classical 12-string guitar with a sense of humor, Neil Jacobs returns to the Playhouse stage with his flying fingers and humorous stories about his travels around the world. Neil has played at the Kennedy Center in Washington D.C., the Palace of Culture in Seville, Spain, the World Youth Festival in Moscow, South by Southwest in Austin, TX, the National Folk Festival, and on the White House Lawn. You can learn more about Neil at his website and get a sample of his talent from this video.
Aug 11 River City Improv
River City Improv is the art of comedy for the whole family! Their shows weave skits, games and songs with audience suggestions to create unique entertainment experiences, and occasionally they will throw in a piece of non-improvised sketch comedy or a dance number, just to keep audiences guessing. Comprised of graduates from Calvin College, this Grand Rapids troupe strives to be fun, funny, witty, and sometimes sarcastic, but never offensive. This evening will be a great way to kick back and relax with the kids at your favorite hometown theater!

The 39 Steps
August 16-18 and 23-25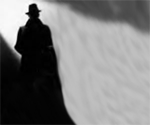 Mix a Hitchcock masterpiece with a juicy spy novel, add a dash of Monty Python and you have The 39 Steps, a fast-paced whodunit for anyone who loves the magic of theatre! Follow our hero as he races against the clock to save his life and his country from a mysterious organization—while falling in love along the way. Starring in the 2-time Tony Award-winning show are Playhouse favorites from 2010's Moonglight and Magnolias and 2011's 'ART', Joe Carmolli, John Gray, and Tom Harryman playing over 150 zany characters. A riotous blend of virtuoso performances and wildly inventive stagecraft, The 39 Steps amounts to an unforgettable evening of pure pleasure, a show you WON'T want to miss!

Please note that this production uses fog, gunshots, and strobe lights • This production generously underwritten by L-3 Communications, Libby and Mike Keenan, and the Johnson-Miller Foundation. 

The Howmet Playhouse is a year-round venue. Be sure to visit the EVENTS menu for our complete schedule of plays, music, movies, and more.

<! end footer -->