The 2013 Summer Theatre Festival
Every Thursday, Friday and Saturday
from July 11 through August 24
All Shows Begin at 7:30 pm (Unless otherwise noted)
The Summer Theatre Festival Cast and Playhouse Staff
Download the Summer Theatre Festival Program*
Download the Summer Theatre Festival Brochure*
| | |
| --- | --- |
| The Summer Theatre Festival is brought to you in part by | |
Harvey 
July 11-13
One of the most celebrated plays of the 20th Century, Harvey is the story of Elwood P. Dowd and his imaginary friend, a six-and-a-half foot tall rabbit named Harvey. His sister, Veta, is mortified when Elwood starts introducing Harvey to guests at a party, and she decides to have him committed to a sanitarium. The doctors mistakenly assume that Veta is the one on the verge of lunacy and commit her, instead! When the truth comes out, the search is on for Elwood, and once he returns to the sanitarium, it seems that the mild-mannered Elwood's delusion has had a strange influence on more than one of the doctors. Only at the end does Veta realize that maybe Harvey isn't so bad after all. Immortalized by Jimmy Stewart on film and revived in 2012 on Broadway, this Pulitzer Prize-winning story brings universal truths to the stage, but is also a heck of a lot of fun.
This is a family-friendly production; appropriate for audience 10 years old and above
Production sponsored by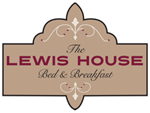 Central Michigan University Touring Company

July 18-20

The talented students of CMU's Summer Theatre touring company will return to the Playhouse stage with three performances that will knock your socks off! Join us for Anybody for Murder, The Strange Case of Dr. Jekyll and Mr. Hyde, and All I Really Need to Know I Learned in Kindergarten.
July 18 Anybody for Murder   
This murderous farce promises big laughs and a few gasps as six people on a Greek island plot to get the best of one another. Max is planning to murder his wife Janet, collect her life insurance, and enjoy life with his girlfriend when Mary and George arrive on their Greek island with news: Mary and Janet are beneficiaries of a huge fortune. Plans and plots hatch, and soon everyone is bent on murder. All that stands in their way is the presence of a neighbor who knows a thing or two about murder, crime writer Edgar Chambers. This thrilling comedy is by the writer of the television series, The Avengers, and will surely have you asking, "Anybody for murder?"
Appropriate for audiences 12 years old and above
July 19 The Strange Case of Dr. Jekyll and Mr. Hyde 
Dr. Henry Jekyll is a brilliant scientist frustrated by his dull, "respectable" life in 1888 Victorian London. He creates a formula to unleash his inner bestial nature, transforming him into the brutish but oddly compassionate Edward Hyde. Hyde lives the high life while Jekyll's middle-aged normalcy continues—until Hyde's passions begin to turn up a body count. You won't want to miss the chance to revisit this classic science fiction thriller!
Appropriate for ages 16 to adult
July 20 Robert Fulghum's All I Really Need to Know I Learned in Kindergarten 
Based on Robert Fulghum's books, All I Really Need To Know I Learned in Kindergarten takes a funny, insightful and heartwarming look at what is profound in everyday life. This tightly woven stage adaptation is an evening of theatrical storytelling that utilizes a revue format with monologues, dialogues, multiple stage narrations and songs. "A refreshingly intimate combination of theatre and storytelling. Gentle … funny … joyous." -Chicago Sun-Times
This is a family-friendly production; appropriate for audiences 10 years old and above
White Lake Youth Theatre Presents
The Fearsome Pirate Frank
July 25, 27 at 7:30 pm
July 26 matinee at 2 pm
Tickets $10 for adults, $6 for students
Get ready to walk the plank into some pirate fun! Frank is an Elizabethan actor who has found his niche playing The Fearsome Pirate F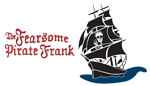 rank onstage and happily says "Arrrrghhh" every night, until he comes face-to-face with the real Fearsome Pirate Frank and her band of female pirates! The whole acting company is kidnapped and taken on board the pirate's ship for adventures on the high seas. Along the way they meet a zany cast of characters, including zombie pirates and mermaids! This witty and comical mish-mash of your favorite pirate stories is fun for the whole family—audience members are encouraged to dress as their favorite pirate for the show!
Appropriate for all ages • Production sponsored by

A Special Engagement of Muskegon Civic Theatre's
Leaving Iowa
August 1-3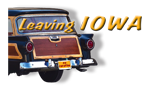 Leaving Iowa, originally presented in January 2013 by Muskegon Civic Theatre, is a toast to the idealism and character of the "greatest generation," their children, and the ups and downs of the classic family road trip. Don Browning, a middle-aged writer, returns home and decides to finally honor his father's request to return his ashesto his childhood home in Mount Union, Iowa. When Don discovers that Grandma's home is now a grocery store, he begins traveling across Iowa searching for a proper resting place for his father, meeting
some strange and funny characters along the way. Starring Playhouse favorites Chris Beaman, Bryan Engler, Sheila Wahamaki, Andrea Mathews, Kimberly Harsch, and Ray Brazaski, Leaving Iowa is a hilarious and touching postcard from the road to anyone who spent hours on the road as a kid in the backseat traveling across the country and the lasting memories those road trips created.
Appropriate for ages 10 and up • Production sponsored by

Nuveen Theatre Workshop presents
You're A Good Man, Charlie Brown
August 8-10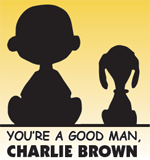 Tickets $12 adults, $8 students 
The imagination of Peanuts cartoonist Charles Schulz comes to life in the original musical version of You're a Good Man, Charlie Brown. From the playground to the baseball field, you will laugh at the insecurities of Charlie Brown, dramatics of Lucy, life philosophies of Linus, musical genius of Schroeder, and the antics of Snoopy. Accompanied by other members of the Peanuts gang, these characters will warm your heart, tickle your funny bone, and remind you that everyone has their own little personality quirks.
A perfect show for the entire family, this performance showcases talented and experienced students age 15-20
Produced by the Nuveen Community Center for the Arts, a program of the Arts Council of White Lake
Production sponsored by

Love Letters  
August 15-17  
Andrew Makepeace Ladd III and Melissa Gardner, both born to wealth and position, are childhood friends whose lifelong correspondence begins with birthday party thank-you notes and summer camp postcards. Romantically attached, they continue to exchange letters through the boarding school and college years, but eventually go their own ways into very different lives. As the actors bring a lifetime of letters alive on the stage, what is created is an evocative, touching, frequently funny but always telling story in which what is implied is as revealing and meaningful as what is actually written down. Performed by real-life husband and wife Joe and Natalie Carmolli, Love Letters is a show you won't soon forget.
This production contains some mature situations and language; not appropriate for audiences under 16 years old  • Production sponsored by Libby Keenan.

Steel Magnolias
August 22-24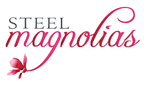 This beloved story of six strong women in a small southern town is a testament to love and friendship in good times and bad. Set in Truvy's salon in Chinquapin, Louisiana, where all the ladies who are "anybody" come to have their hair done, Truvy dispenses shampoo and free advice to her new assistant Annelle, curmudgeon Ouiser, the eccentric millionaire Miss Clairee, the local social leader M'Lynn, and Shelby, the prettiest girl in town, who is preparing to marry a "good 'ole boy". Filled with hilarious repartee and humorous verbal collisions, the story also touches on mortality and the importance of the friendships in our lives. The famous 1989 movie was based on this original 1987 script by Robert Harling. Packed with humor and heart, Steel Magnolias promises to be a lovely evening of theater.
Appropriate for audiences 12 years old and above  • This production generously underwritten by

 

The Howmet Playhouse is a year-round venue. Be sure to visit the EVENTS menu for our complete schedule of plays, music, movies, and more.

<! end footer -->