White Lake Youth Theatre Council
a young arts leadership program unlike any other in the world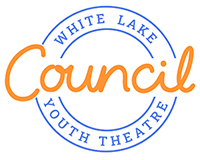 The White Lake Youth Theatre Council aims to develop new leaders in West Michigan's performing arts. The White Lake Youth Theatre Council aims to cultivate a compassionate community, leadership and life skills through arts education at The Playhouse at White Lake. This activity is supported by the Michigan Council for Arts and Cultural Affairs, the National Endowment for the Arts, and is open to all high school students in the region. 
The Playhouse formed the White Lake Youth Theatre Council (WLYTC) in 2020, as a unique opportunity for high school students from all over the region to build leadership skills through monthly council meetings, and designed to give students a more active role in guiding the program. Serving on the Council is a volunteer opportunity available to students in grades 9-12 in West Michigan schools or those who are homeschooling.
Council members will help to drive the future of programming for the WLYT by choosing, reading and discussing new scripts, learning how to budget productions and helping to make future production and programming choices for the WLYT. Through high quality education and access to guest artist instructors over the last 47 years, the WLYT program has cultivated a talented group of local youth actors and theatre technicians in a variety of theatrical opportunities. We invite you to become a part of this wonderful program by serving on the White Lake Youth Theatre Council, auditioning for a play, or volunteering to learn tech and design.
Who Should Apply?
West Michigan students in 9-12 grades, regardless of age, homeschool or district.
When are Applications Due?
Students should apply by midnight on Sunday, September 26th, 2021 to be considered for the Council.
Is There a Cost to Involvement?
There is a $25 fee due at the first meeting. But scholarship opportunities are available as needed! Feel free to ask for more information.
Do I have to be involved in theatre now or have done theatre in the past?
No. Anyone with an interest and a passion for the arts is invited to join the White Lake Youth Theatre Council.
When does the program begin?
After applying by the date above, you will be contacted and we will happily provide the meeting dates and times! Meetings will be once a month, for about 2-3 hours, starting in October. This years council aims to continue through early July.
WLYT Council Application
Visit the online application link, complete and submit the form to join the council. Application deadline is September 26th.
The Founding WLYT Council Members
Ayden Wallis- Reeths Puffer
Pearl Turner- Homeschool
Griffin Lownds- Whitehall
Haley Tolan- Montague
Madelyn Stembol- Homeschool
Kylie Kutches- Montague
Christian Johnston- Montague
Erin Kanaar- Montague
Aubrey MacIntosh- Pentwater
Natalie Franklyn- Whitehall
Mikayla LaMay- Whitehall
Olivia Stembol- Homeschool
Questions? Concerns?
Do you have questions or concerns? If so, please contact the Managing Director of the Playhouse by phone at (231) 894-0119 or via the Contact Form on this website.
WLYT is on Facebook
If your student(s) is an active member of WLYT and would like to be added as a member of the Facebook group, use the Contact Us form to let us know. We use Facebook to quickly notify students of upcoming events and schedule changes.
This is a closed group; only students and parents who are active participants are allowed in this Facebook group.
To be added to our youth theater email information list, use the Contact Us form on this website. Be sure to select "Youth Theatre" from the "Why are you contacting us" drop-down list.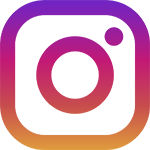 <! end footer -->